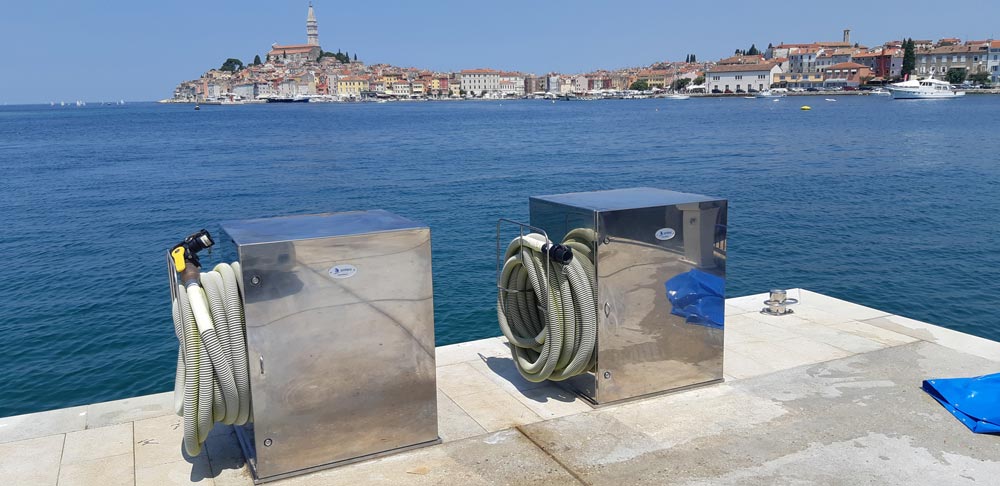 Welcome to Antea d.o.o. web page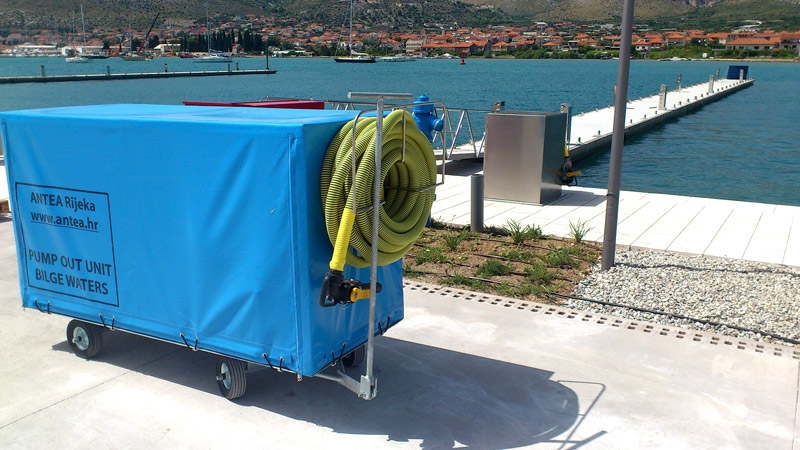 Sollutions for marinas, ports and shipyards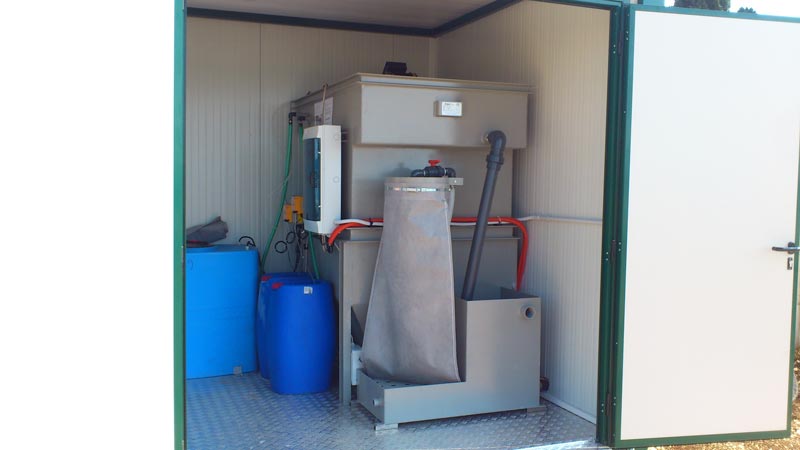 Pump out and water treatment systems
Our company ANTEA d.o.o. is situated on North Adriatic coast, established in April 2004.
Main activities of company ANTEA:
1.
Production of Units for Pumping Out of black and bilge waters from yachts, pleasure and fishing boats in marinas and ports
2.
Antea cooperates with renowned producers of:
Seawater and brackish water Desalination Units

Chemical-Physical Units for wastewater treatment after washing of boats

Central Vacuum Systems for pumping out of bilge and black waters from yachts in ports and marinas

Purifiers, filters, separation devices and similar wastewater treatment units
3.
In cooperation with local partners Antea organize riding mobile service teams for repairs and maintenance of different systems and machineries on board all types of vessels, offshore platforms, FPSOs and in industrial entities. Professional service teams are travelling and carry out repairs on vessels all around the Europe and Mediterranean Sea and Antea may organized them for providing service repairs on distant locations (North America, Middle East, etc.)
Antea d.o.o.
Kras 106/1
51514 Dobrinj
Hrvatska
Reference list
Marina Kremik – Primošten, ACI Marina Jezera – Murter, ACI Marina Split – Split, ACI Marina Korčula – Korčula, ACI Marina Šimuni – Pag, Sailing club Uskok – Zadar, Tehnix for Port of Vukovar – Vukovar, Marina Punat – Punat, Marina Brodotrogir – Trogir, Port of Gruž – Dubrovnik, Marina Baotić – Seget, Olive Island Marina – Ugljan…